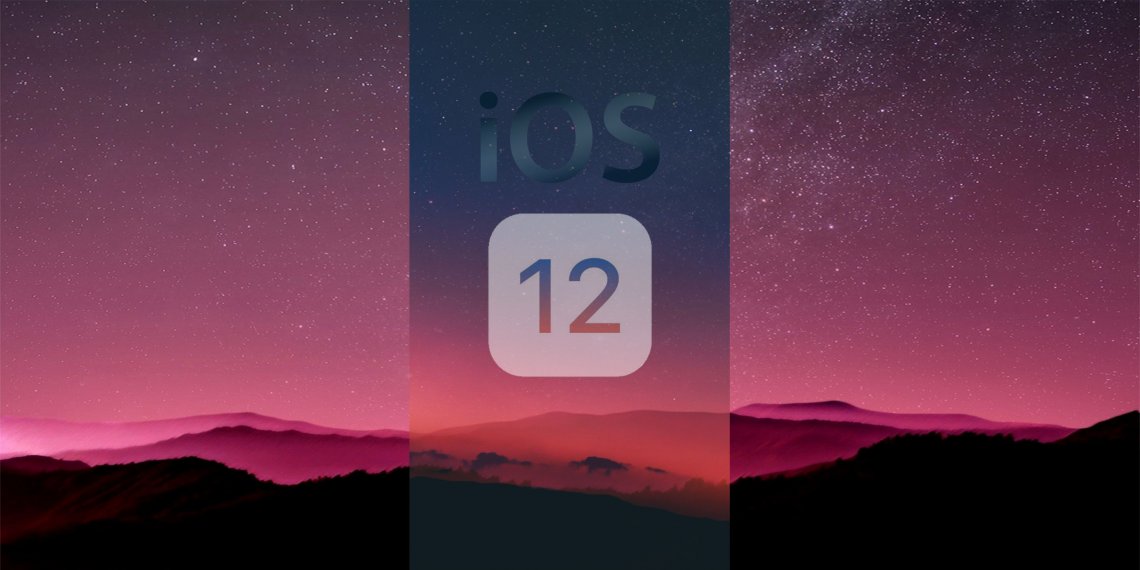 Apple unveiled its newest version of operating system iOS 12 during WWDC 2018. iOS 12 will be available for iPhone and iPads for free later this year.
Following are some of the biggest new features for iOS 12:
Speed
Apple's looking to put the problematic iOS 11 behind it
Older iPhones will be 40% to 70% faster at certain tasks
Apple said it's "doubling down" on performance so that iPhones and iPads feel faster and more responsive. It will be available for all of the devices supported by iOS 11, including the 2013 iPhone 5s. This means apps will launch up to 40 percent faster than in iOS 11. Apple said it does this by detecting when you need increased performance and pushing the processor inside your phone or iPad to focus on that task.
Siri Shortcuts
Siri Shortcuts allows you to assign phrases to tasks
'I lost my keys' can ring your Tile tracker to find keys
'Heading home' sends ETA notification to roommate, sets thermostat and fan, and brings up the fastest route through Apple Maps
Gallery and library full of pre-configured Siri Shortcuts
Siri is getting some improvements in iOS 12 with a brand new app called "Shortcuts". Users can set pre-determined Siri queries that automatically launch apps. If you say, "Help me relax," it can start playing music and dim the lights. Or you can tell Siri you need to order groceries, and it'll launch a grocery delivery app. Siri will learn, so if it knows you always get coffee in the morning, it can suggest that you place your regular order through a coffee app ahead of time. If you're running late for a meeting, it can suggest you message the meeting organizer that you're behind schedule.
Camera app
Apple didn't announce big camera changes at its WWDC 2018 keynote, but later said that the default camera app will get tweaked with iOS 12.
The Portrait Lighting mode on newer iPhones with a dual-lens camera will look more natural. The software will be able to define crisper edges by more effectively separating a person from a background scene. Apple is also allowing third-party apps to use the software to separate the foreground and background.
The default camera in iOS 12 makes QR code reading automatic so no more apps needed to scan QR code. Also, RAW photos can be imported and managed on an iPhone and iPad with the ability of editing RAW photos on iPad Pro.
Photo app
Betters search and a new 'For you' tab
Suggestions on who to share photo collections with
Share back suggestions nudge friends to send their photos
iOS 12 has a ton of updates to its Photos features. In an effort to compete with Google Photos, it features "search suggestions," where it will highlight key moments, places and events it thinks you'll be interested in. You can also search through more than 4 million events that Photos can identify, such as concerts. A new tab 'For you' is coming to the iOS 12 Photos app, filled with personalized suggestions on how to improve and share your pictures. Sharing has gotten smarter, letting you share at full-resolution and suggesting who to share these photos with. Share back suggestions is a neat feature that lets you send photos to a friend, and it uses machine learning to poke them to send photos they took to you. iOS 12's photos sharing uses iMessage's end-to-end encryption.
New app called Measure
New USDZ file type dedicated at augmented reality
Measure app for iOS 12 to replace your measuring tape
Apple's new Measure app lets you measure the distance between two objects, lines along surfaces and more. Instead of relying on measuring tape, for example, you can just use your phone to check the dimensions of something. Developers have made similar apps before, but this is the first time Apple is including one natively inside iOS 12. It uses AR to function.
Augmented reality
ARKit 2 allows for 'shared experiences' (multiplayer potential)
LEGO, Fender, Adobe and Pixar are all working on AR with Apple
Augmented reality, or AR, was introduced with the iPhone 8, iPhone 8 Plus and iPhone X last year. It allows apps to superimpose computer-generated images on top of a real-time screen of the real world — most famously put to use in the hit game from a couple years ago, Pokemon Go.
Now Apple has a new file format called "USDZ" that lets developers bring AR effects into other applications. Apple imagines use-cases for this in a shopping site for Fender, the guitar maker, where one could be shopping for a new guitar and might want to see what it looks like in real life. Tap a button, and the guitar magically appears rendered in front of you, as if it exists right in your living room.
Apple also announced ARKit 2, which lets multiple users interact with augmented reality at the same time. Two people might use iPhones to play a game of chess on a coffee table, each with their own iPhone or iPad for controls. Lego, the toy block maker, showed an entire Lego playset come to life on a table with 3D Lego people running around on the tabletop. It supports up to four people at once. The new apps will be coming out later this year.
FaceTime group calling
Group FaceTime for up to 32 people with dynamic UI
Can use Animoji and Memoji in FaceTime
FaceTime is getting group calling support with the ability to add up to 32 people into a single FaceTime video call. Apple is integrating FaceTime into Messages, too, so you can turn a group chat chain right into a group video chat. A roster of everyone on the call is included at the bottom of the screen, so you can see everyone who has joined the call. When someone speaks, their tile gets larger automatically. A double tap on any person in the call brings them front and center, too. Filters, stickers and other effects are supported in the FaceTime group chat. It works on iPhone, iPad and Mac, and you can even answer on the Apple Watch and HomePod with just audio.
Messages and Memoji
Tongue and wink detection for iOS 12 Animoji
Four new Animoji masks: Ghost, Koala, Tiger and T-Rex
Personalized 'Memoji' to look like you or 'the real you'
Animoji and Memoji clips last 30 seconds (up to 10 seconds)
Apple is going to let you customize your own animated emoji, or Animoji, with a spinoff called "Memoji" — it's basically a 3D version of yourself that can move based on your facial expressions. It's still only supported on the iPhone X right now. You'll be able to choose your hairstyle, skin color, freckles, eye color, head shape, glasses and more.
Other new Animoji coming in iOS 12 include a tiger, a koala, a ghost and a T-Rex.
Messages will also let you snap pictures of yourself and add custom text, backgrounds and more, which can be sent right inside the Messages application.
Better notifications
Grouped notification on iOS 12 to clean up individual notifications mess
Smartly grouped by app, topic, thread. Tap in to look at a particular group
Can clear a whole group of notifications with a single swipe
Apple is also trying to control the quality of notifications. If you see a notification, you can press it and decide to make sure it never shows on your lock screen or turn it off entirely. Siri will recommend you turn off notifications for apps you don't even use, too. Grouped Notifications are now going to be grouped by thread, topic and app. If you tap in, you can see more from a specific app. Or, with a single swipe, you can dismiss all of those notifications.
Instant Tuning is an iOS 12 feature you'll love if you've ever gotten a notification from an app you always seem to dismiss (HQ trivia, breaking news alerts, etc), but don't have time to turn off future notifications in the many submenus of Settings. Apple is allowing you to control individual app notification profiles right from the lockscreen, without making you leave what you're doing.
Deliver Quietly is an option within Instant Tuning, and it'll allow you to choose to have notifications delivered silently Notification Center by default so you're not interrupted by alerts on the lockscreen. It's a nice in between option.
Siri can help clean up your messy lockscreen with notification delivery suggestions based on how you interact with notifications. Siri will understand which notifications it should deliver prominently and which ones to send to Notification Center. It's like IOS 12's version of 'clean up your desktop' system nudges.
Managing Screen Time
Do Not Disturb during bedtime to hide visual display of notifications
Instant tuning to send future notifications silently or turn them off
Reports give a weekly activity summary on how you use iOS 12
Breakdown: ranks app usage, highest phone pick up times (and what app draws you in first), and apps that send you the most notifications
Set self-imposed time limits via reminders and temporary app blocking
Limit kids time in apps by category or individual apps via Family Sharing
Apple is expanding its Do Not Disturb capabilities with a cleaner 'Do Not Disturb During Bedtime' mode. It'll silence not just the notification delivery sounds, but also the visual notifications clutter that can distract you when you're trying to sleep.
The lockscreen remains clear until you unlock your iPhone in the morning. You can allow certain apps to break through, just like with DND mode right now. Apple refers to these as critical alerts, and they're opt-in.
Do Not Disturb options aren't one-size-fits all, either. It can now automatically end in an hour, at the end of the day, when you leave a certain location, or at the end of a meeting in your calendar. We really hope that iOS 12 makes the DND moon icon in Control Center have 3D Touch support to act as a shortcut to all of these options.
Apple will provide a summary each week to show exactly how you used your iPhone during the week. It shows how much time you spent on your device, how long you spent inside specific apps, how often you picked up your phone (and when), and which apps are sending you the most notifications.
For people who want to use apps less, Apple will offer app limits. You can set how long you can use an app each day — like Instagram — and Apple will tell you as you've started to reach that limit. You can grant an extension if you want, otherwise, the app is off limits for the rest of the day.
Parents can use this feature to create allowances. They can create "downtime" so kids can use apps at bedtime, or limit time inside apps by category (games or social apps, for example) or by specific apps. Parents can choose movies, apps and websites that are appropriate, too.
CarPlay
CarPlay is getting an update in iOS 12. It will finally support third-party navigation apps, including Waze and Google Maps. That's huge news for drivers who prefer Google or Waze Maps over Apple Maps. Previously, drivers could only use Apple Maps, which unfortunately isn't always as accurate as Google or Waze.
That's a wrap for new iOS 12 features at Apple's WWDC. We hope you enjoy this article and excited to try these cool new feature on the new iOS 12 once it's available for public.