Empowering schools, colleges and universities around the globe
Drupal is the open-source CMS for creating digital experiences that help you engage, enroll, and retrain students, faculty, and alumni.
Drupal for Education
Providing robust solutions for schools, colleges and universities around the globe.
Drupal is the number one CMS of choice for creating digital experiences that help the educational institute to engage, enroll and connected with students, faculty and alumni.
Click here to see a list of Drupal based Education Sites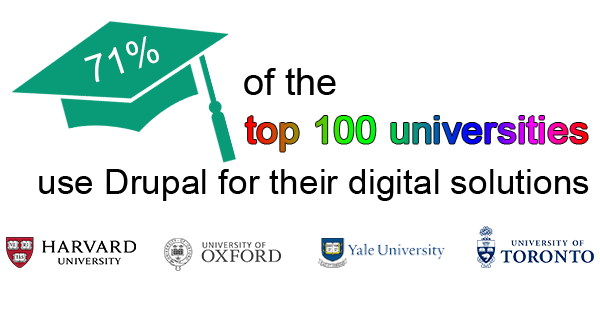 Why is Drupal the ideal platform for Education Sector?

Drupal offer robust ecosystem with all the popular 3rd party integrations, 30,000+ contributed modules and hosting services to customize your digital solutions. Drupal also offer pre-built distributions for industry-specific solutions.
OpenEDU built specifically with the needs of Higher Education brands in mind. Built to save time & money.
Knowledge is power
Enhance your digital solutions with the power of Drupal
Flexibility - Build a wide range of solutions from school, college or university websites, applications, scholarly publishing, and more.
Scalability - Drupal is scalable. Multi-site functionality allows you to centrally manage and control the brand while giving content independence to each department.
Security - Drupal is a very secure platform. Protect students and faculty data with a platform built on security best-practices.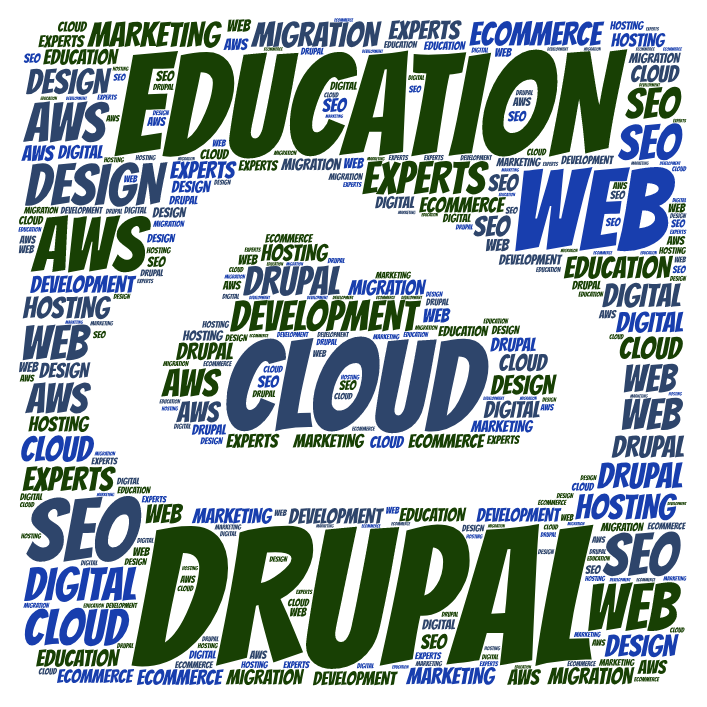 ---
You can also call us at (571) 488-4900 and one of our client specialist will be happy to assist you.