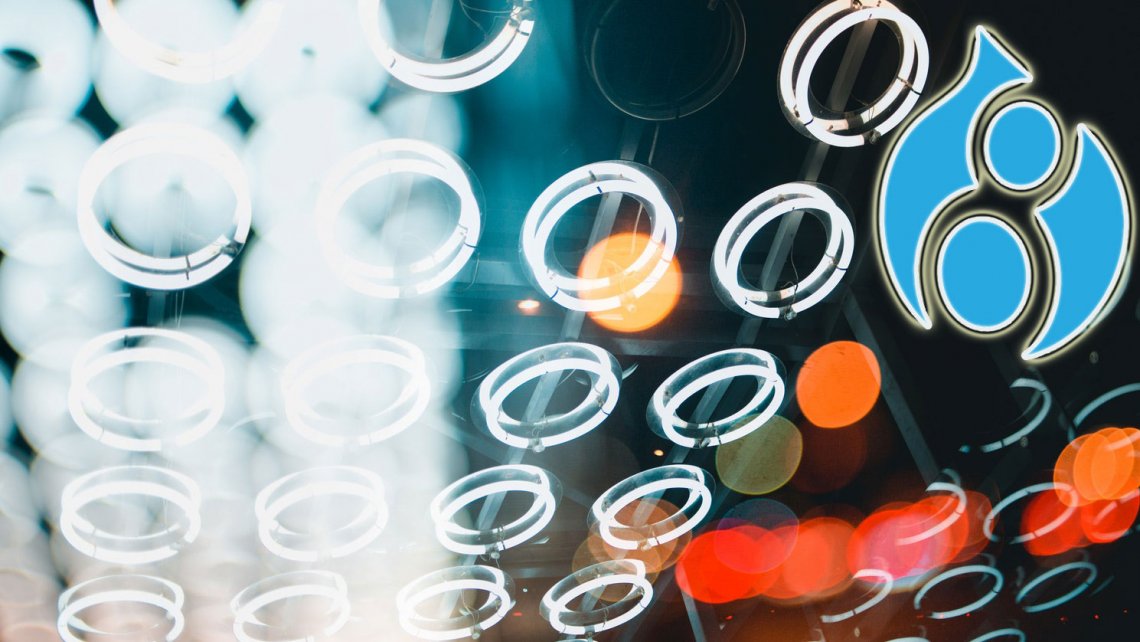 How financial services are innovating with Drupal 8 WCMS to deliver powerful experiences to be more services oriented and increase engagement.
The digital transformation wave has touched every sector. However, the financial services sector is somewhat conventional and rigid – experimenting little due to the regulatory compliance issues, sticking to legacy software and practices. But each year the growing number of digital-first consumers exerts new demands and expectations – a driving force propelling digital disruption across each sector and industry. Therefore, one of the most regulated sectors - financial services has no choice but to rapidly modernize and innovate – living up to the expectations of the millennial and digital-first customers. To deliver the kind of experiences that engage and fulfill expectations, however, they need a platform that is also next-generation. Drupal 8 enterprise web content management system (WCMS) meets the criteria on several counts.
In fact, Nasdaq Corporate Solutions has officially selected Acquia and Drupal 8 as the basis for its next-generation Investor Relations Website Platform. Considering that nearly 3,000 of the world's largest companies in the world use Nasdaq's Corporate Solutions for their IR websites, this is a strong validation of Drupal 8's capabilities. These include 78 of the Nasdaq 100 Index companies and 63% of the Fortune 500 companies.
IR websites are basically the public or investor relations portals where public listed companies share their most critical, sensitive and regulatory information with their stakeholders. These include shareholders, institutional investors, media and analysts. The IR website is the primary channel to publish regulatory filings (SEC, RNS etc.) press releases, and other company information like daily stock prices, analyst estimates, share price calculators, share price charting tools and live and delayed feeds.
Security, availability, accessibility and reliability are most critical for all IR and corporate websites as they are regulated by various compliance standards and regulatory bodies. Nasdaq explained in their announcement, that all the publicly listed companies on Nasdaq are eligible for an upgrade of their websites to the next-gen model "beginning in 2017 using a variety of redesign options, all of which leverage Acquia and the Drupal 8 open source enterprise web content management (WCM) system."
Drupal Distribution as a Service
To achieve this goal, Nasdaq has built a "Drupal 8 distribution" that is conducive to creating investor relations sites. Taking Drupal 8 as the base, they extended it using contributed and custom modules, documentation and the standard Drupal configuration. The resultant platform is a Drupal version that offers Nasdaq clients, an IR website out-of-the-box.
Nasdaq further extended this distribution "as-a-service" to all of their publicly listed clients via Acquia Cloud Site Factory. The idea behind distributing it "as-a-service" is that their customers don't need to bother with installing, hosting, upgrades and maintain their websites. The new IR platform assures top performance, scalability and meets the stringent security and compliance aspects.
The best aspect is that all these features are available out-of-the-box so that listed companies can focus on improving their shareholder communications by publishing important and critical updates on time and with accuracy. The following are some of the features for IR websites that Nasdaq talks about in promoting the next generation of IR websites powered by Drupal web development:
End-to-end security
Intuitive content management
Fresh, flexible design
Seamless mobile experience
Accelerated innovation
Multi-language capabilities
Advancements in security features
Unique content and analytics
Enhanced workflow
As more sectors and industries look to cloud-based, out-of-the-box solutions to accelerate the development and delivery of their website's Business Management Articles, it is important to note that customers look for the innovation and freedom that comes from Open Source technology.